So I've had this old box of blank cards that belonged to my deceased father laying around my house since I moved in, and for the longest time I had no idea what I wanted to do with them.  The box recently found its way on top of the small stand near my front door and has been sitting there next to the router since.  Then one day, when I was using the box as a hard surface to sign my pizza delivery receipt for the umpteenth time, it hit me:  I would use them to track how many times I finished a retro game!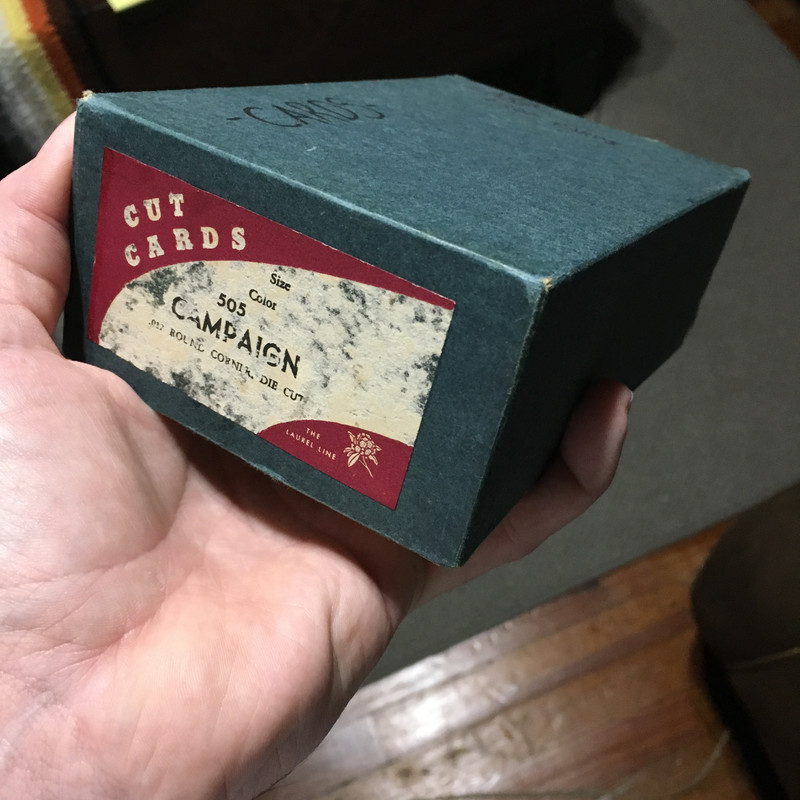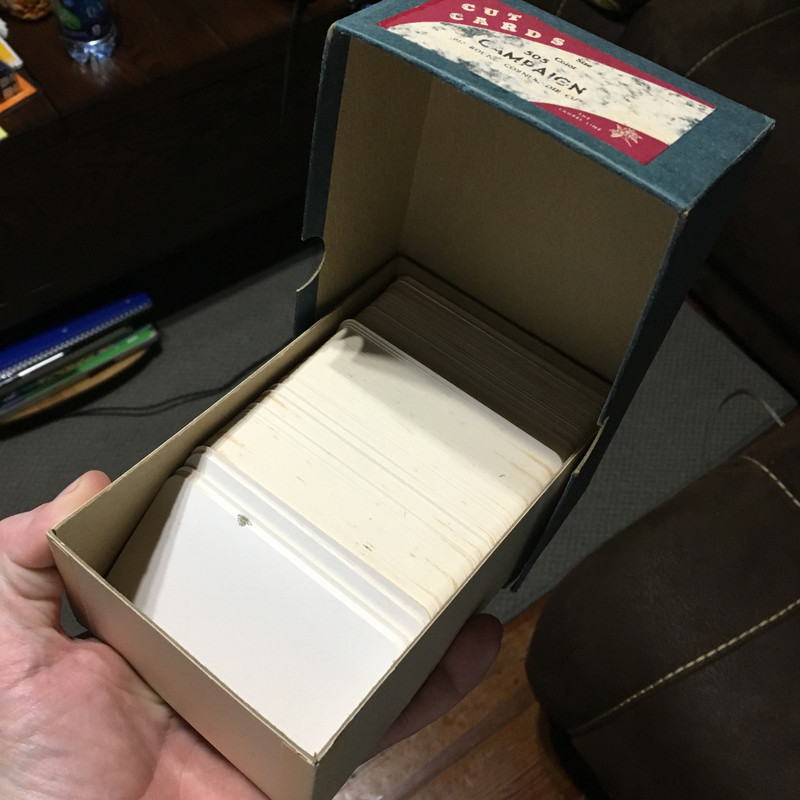 So today, in an effort to keep myself entertained, I took out my handy dandy new label maker (just picked it up over the weekend and I've been dying to use it) and started making the cards while binge watching The World's Most Extraordinary Homes on Netflix.  It's only a 4 episode series but I love watching Piers and Caroline critique these amazing houses around the world.  It's definitely made me love New Zealand even more than I already did.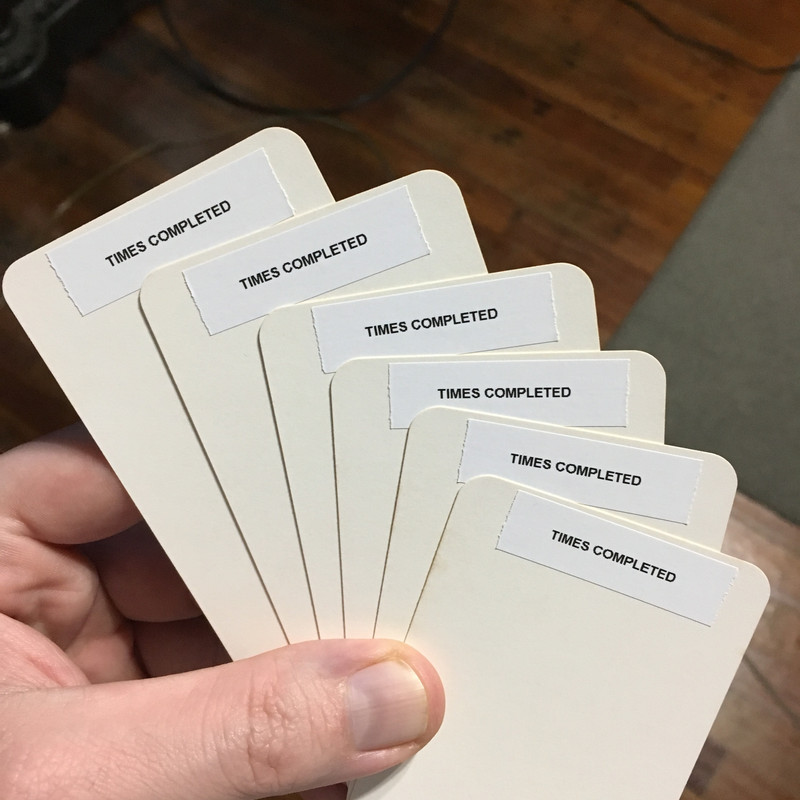 First I thought I would write the date I beat the game on the card, but thought that after a while it would take multiple cards to keep track of the completion record.  So I've decided to just make tally marks which will take up less space on the cards.  Ultimately the dates that I beat a game don't really matter anyway.
But I digress.  While watching the series for about the third or fourth time today and making more cards, a question came to mind:  when and why did I start to think of my retro games in terms of how many times I had finished them?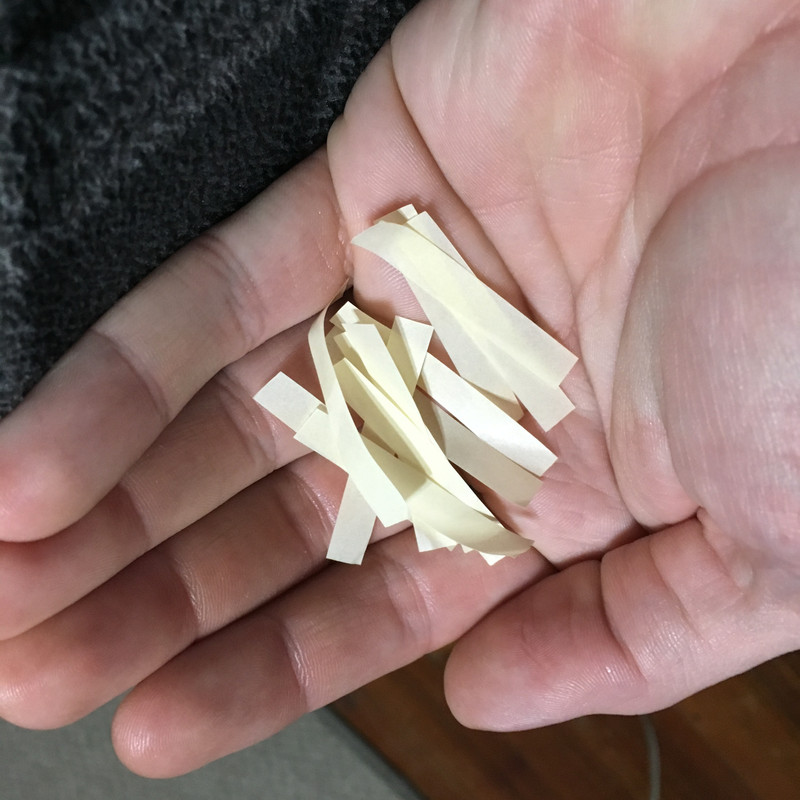 I suppose that idea was planted in my head when I decided to join Matty in the 52 games in a year challenge.  There's only so much time in a year and replaying a game, such as an old NES or SNES title, would definitely help in padding the number of games you can finish in a year.  If it's a game you know well, know where everything is and possibly know how to speedrun it, you'd be able to reach 52 quickly.  But if you're playing nothing but new release titles, you don't really have any idea when you'll be finished and there's always the possibility you'd be stuck on a game for longer than you anticipate.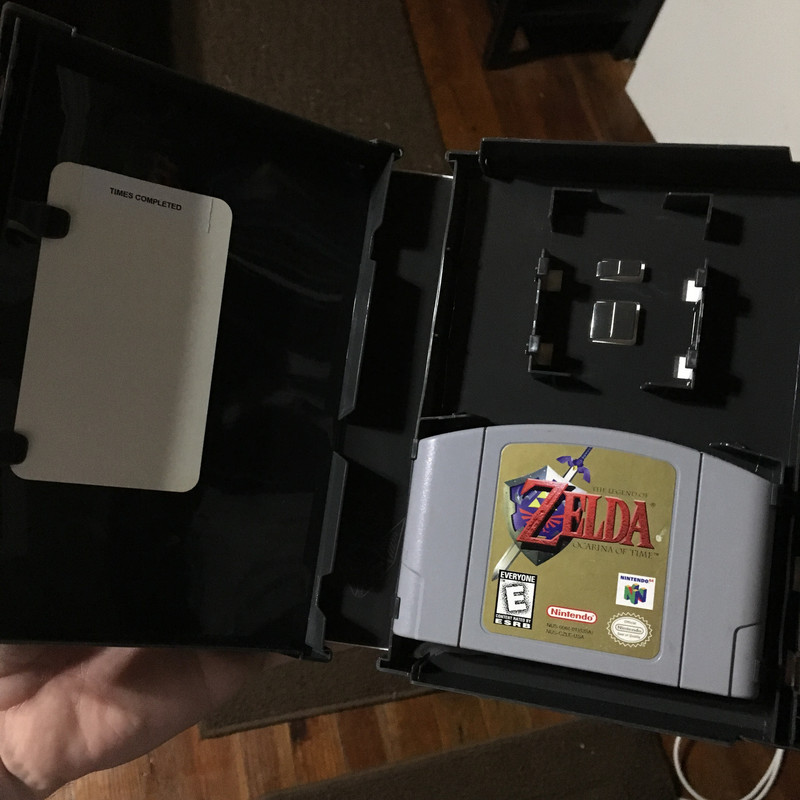 Sadly, this year has been kind of a bust so far in terms of games completed.  Emotional setbacks combined with equipment failures don't exactly motivate me to get back up and keep trying, but hopefully soon I'll get back on track and continue my trek to 52!