Destiny, part 26
So tonight, I got one step closer to the Destiny 2 platinum.  Since the release of the game, we've had struggle after struggle trying to complete a Nightfall because the modifiers have rarely been in our favor and this week our modifiers were Attrition (health and shields only regenerate after picking up healing pools from defeated enemies) and Timewarp: Killing Time (killing enemies adds time to the clock) so I convinced the clan to give it a try seeing as these modifiers are easy to work with.  They agreed and we gave it a try and were successful.  So successful in fact that now everyone in the clan has Rat King except maybe 2 people.
So then I decided to be bold considering our successes and suggest trying this particular Nightfall on Prestige difficulty.  It took a little arm twisting but eventually we gave it a try and we met failure after failure.  We kept getting to the final boss (the Strike in question was Inverted Spire) with 3 minutes to spare and kept losing by fractions of a few seconds because of failure to control adds in the last room or general mistakes along the way (I kept missing jumps in the opening area again and again but now I'm getting to the point where I can damn near make the run without having to stop and compensate.)
Tonight, however, lit a fire under Derrick's ass.  After 2 attempts where we nearly killed Atheon's wanna be replacement and not winning by mere seconds, Derrick and myself were determined to keep going until we were victorious.  A few minutes ago, we met victory face to face, but it was bittersweet.  We had hoped that we would get better gear or maybe another Engram from Hawthorne.  Nope, this was what we got: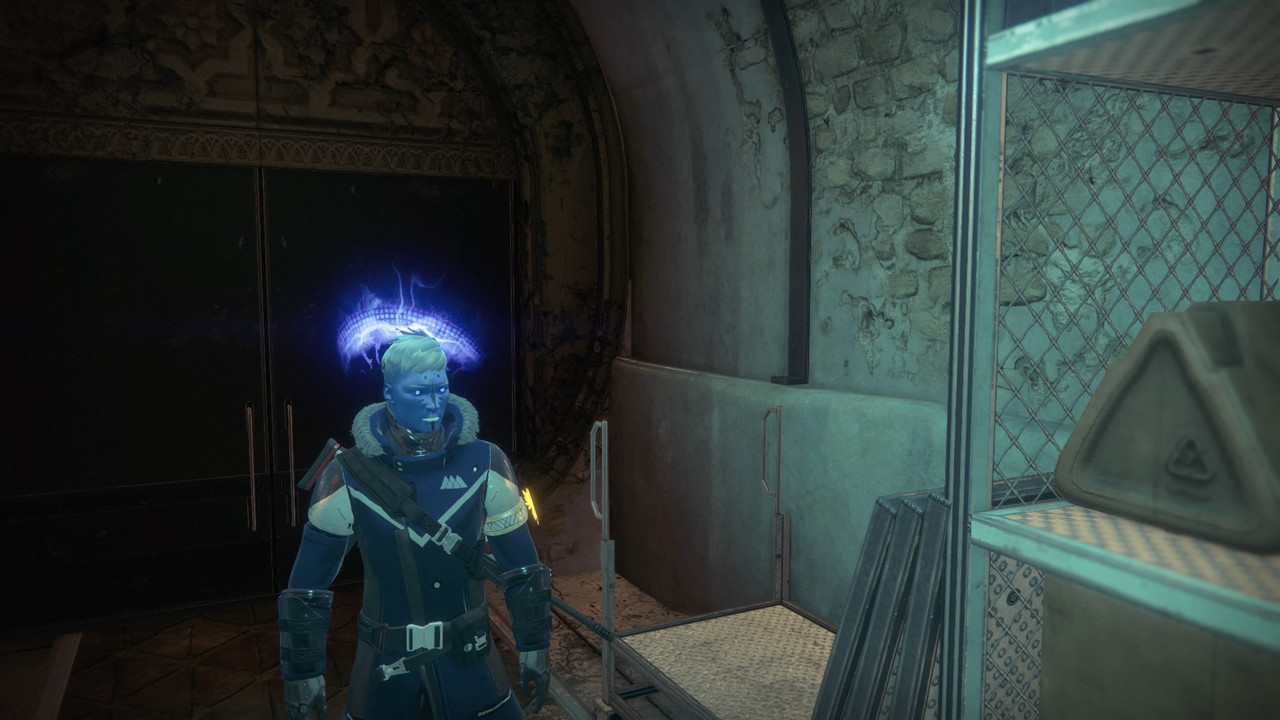 An Aura.  All the gear I got, and I mean all of it, was less than what I already had.  Oh, and we got a stupid fucking Emblem too that tracks how many Nightfalls you've completed but for some reason mine only says 1 even though I've completed it about 5 or 6 times this week.  Someone suggested that it's probably counting the number of Prestige Nightfalls that I've completed, as though I'd be dumb enough to ever put myself through that kind of fucking misery again.  I literally wasted what free time I had tonight trying to get better gear for myself and my friends and that stupid Aura was all we got.  And an Emblem.  Oh, and even though the Faction Rally is over, one of my loot drops was a Future War Cult token.  Thanks RNGeezus, I fucking hate you too.
Oh, and the worst part is, after all that bullshit and misery that we went through, we don't even get to keep the Aura!  It disappears at weekly reset!  So now, I get to parade around the social spaces (and probably Crucible too, not that I'm going to bother finding out) showing off the fact that my e-penis is fucking huge to all the other scrubs that haven't completed Prestige Nightfall yet.  But you know what?  They don't really give a shit because they're doing actual, useful, constructive things with their time like raiding or playing Iron Banner.
But at least I got my stupid trophy so that's something, right?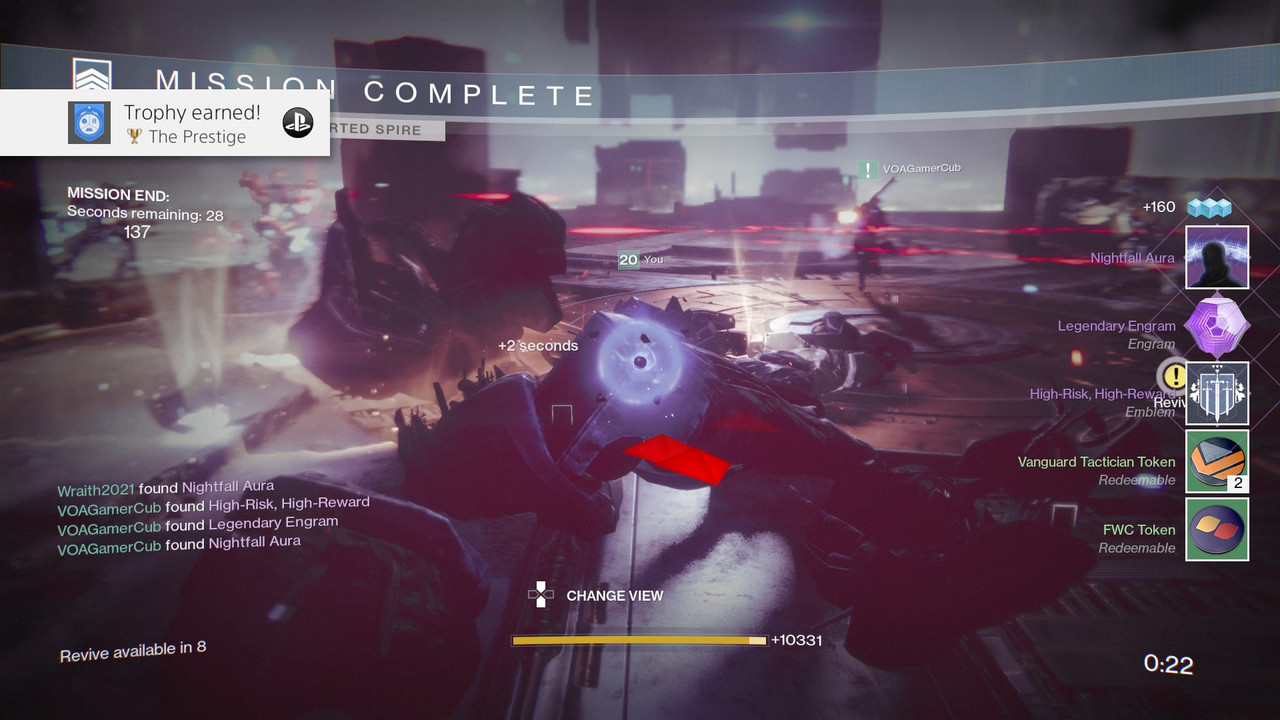 It might be time for a nice, loooooong hiatus from Destiny 2.