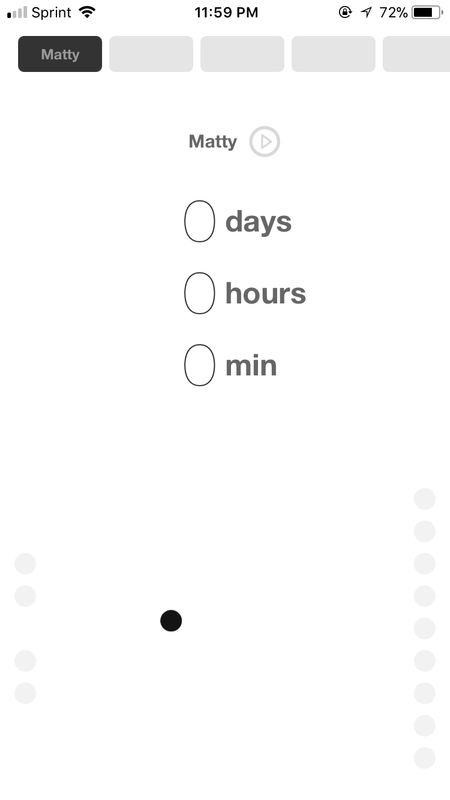 I've been waiting for months for this countdown to reach zero, and here we are.  It's a little after 9am and you just texted me to tell me you're at your gate at Philadelphia airport.  I'm sitting in my living room, just dressed, having coffee and writing you this letter.  I'm so unbelievably nervous about meeting you in person for the first time.  You've told me again and again not to be, but I can't help myself.  My heart thunders in my chest and my pulse races at the thought of finally getting to spend some quality time with you that doesn't require an internet connection and use of PSN.  I've barely slept at all because I didn't want to miss picking you up.  I'm so anxious.
After you went to bed, I baked the chocolate chip muffins and ate two of them.  Had to make sure they were up to snuff before I served them to you hahahaha.  You just checked in on Facebook, I'm so excited!  Alex is on his way to get me and then we'll be picking you up.  Every time I think about you being here I get excited and smile and laugh.  I can't believe that this day is finally happening!
---
Fast forward to the end of the week…
---
This went by way too fast!  It's a little after noon on Saturday and I'm sitting here on my couch listening to The Cure and wishing you were still here in my arms.  I still feel like an asshole for making you cry this week; once after telling you about my mother and what happened to her and again when we had the talk about us.
I'm going to miss having your big warm body to snuggle up with at night, holding you close to me and feeling the heat of your breath on my skin.  Hearing the sound of you snoring and watching your lumbering form cast shadows on the dim walls of my bedroom.  I'll miss all those special dirty things we said to each other in bed.  I'll miss having morning coffee and muffins with you and snuggling under the cammo comforter on the couch while we play games together.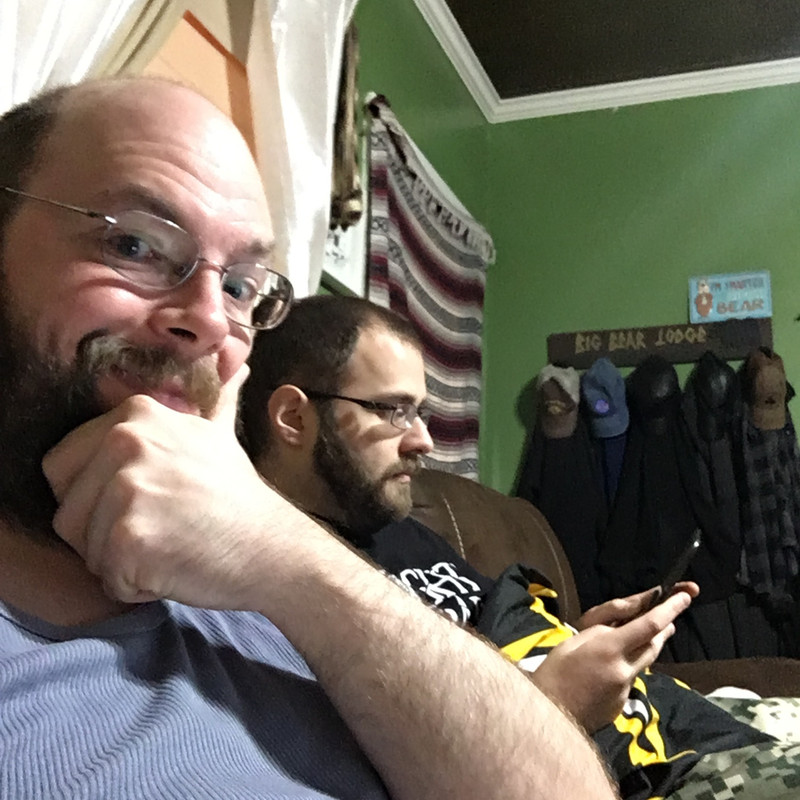 I'm already counting the minutes until I get to see you again.  I miss my bubby.
Your papa bear,
Ben