Destiny, part 20
It's been a long time coming, but we're finally here.
Time is a Construct
Ever since Bungie's big reveal, it's been on our minds almost constantly, and the beta did nothing to sate our hunger for the game; merely made us thirst for the experience.  Days passed by in blissful melancholy as we knew what was to come, and what it was we would lose at the beginning.  But today, our ritual gives no comfort.  For today, before us, our "god", The Traveler, was seized and we lay weakened without its touch.  But before we get into that, let's back up a bit…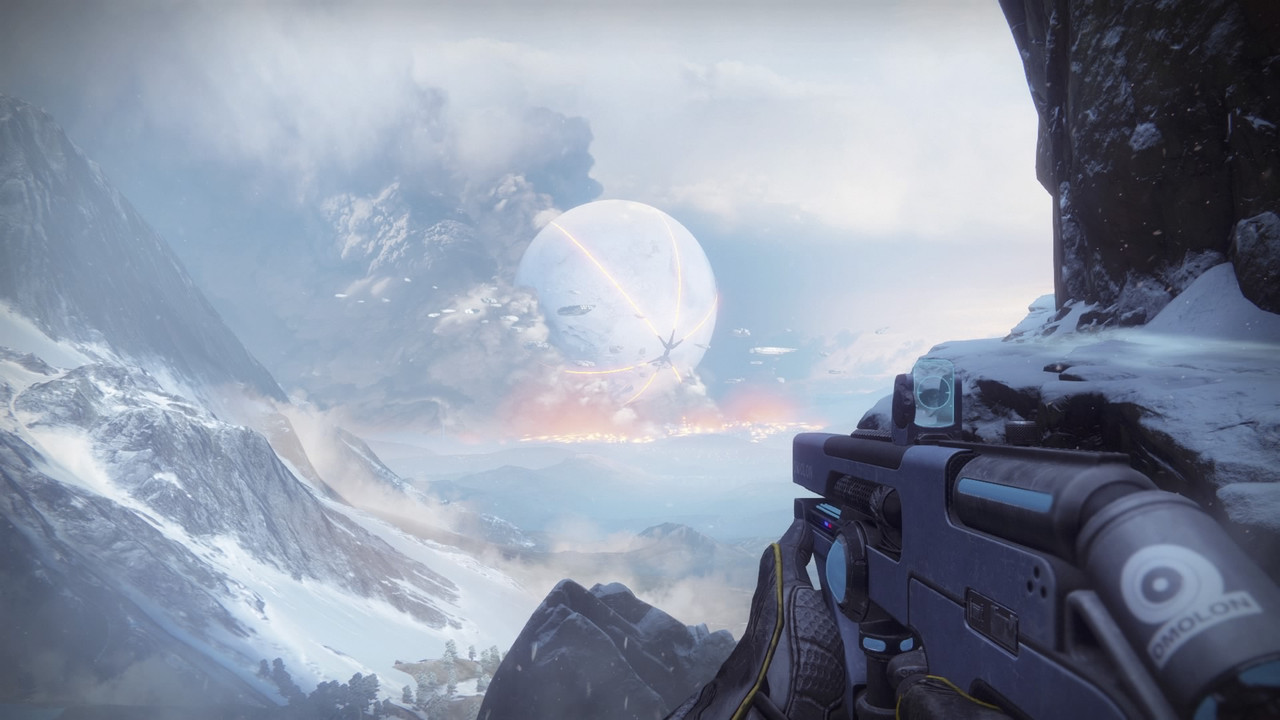 You Betta Work
All day at work, I was texting and messaging nearly everyone I knew to try to find out if anyone was going to be available after I got off work to go to GameStop so I could pick up my copy of Destiny 2: Extreme Justice (because this game needs a damn subtitle.)  But person after person was either working or would already be in bed by then, so I was close to giving up.  Then it dawned on me, I have Uber installed on my phone but I've never used it.  There's a first time for everything, right?  As it got closer and closer to 10:30, I started to become more and more anxious.  Was an Uber driver even going to be available at that time of night?  If so, was he/she going to be a nice person?  Or clean?  I would soon find out.
I clocked out on the dot and rushed home as fast as my legs would carry me.  As soon as I was inside I plugged in my dying phone and booted up the app.  After a nervous few seconds, I gave in to the pressure and requested my first ever Uber ride.  The lucky winner's name was John.  As I dashed about the house throwing my work clothes in to wash and putting something on that didn't reek of my sweaty body, I sat nervously and watched the little car icon drive closer and closer to my house.  As I saw the bright headlights vanquish the darkness of my street, I locked my front door and walked out to meet my new friend.  He was a lovely old southern black gentleman who had very good taste in music.  The interior of his car was practically spotless save for the wet floor mat which was understandable as it had been raining off and on all day.
After guiding him back to interstate (the exit near my house is weird and usually needs some explaining to people that have never been there) we were on our way.  The trip was quick and the conversation was pleasant to say the least.  John was from around here but briefly lived in Baltimore for a few years of his life and decided to move back to be closer to family.  He was divorced and currently retired save for his side job as a driver for Uber.  As we talked and got to know one another, I nervously eyeballed the clock as it was getting closer and closer to 11:30.  I had received a call from the manager at GameStop while I was at work several hours ago about the release for Destiny 2 and she told me they would be giving out the game until 11:30 then they would be closed.  I thanked her for the information and went back to fretting about whether or not I was going to be able to get my copy today or not.  Well, here I was at 11:20 pulling up to the front door of GameStop, relief filling every part of my body.  I thanked John for getting me there, gave him 5 stars and a tip and rushed inside to what I thought was a lackluster turnout.  But then again, since it was late at night I imagine that everyone that wanted their copy had been there hours ago.  I had to be a stupid responsible adult and go to work.  Fuck me, right?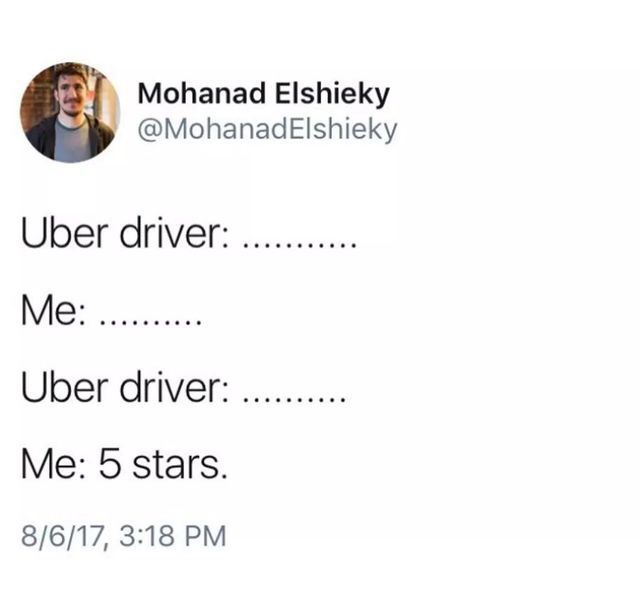 After getting my game and finally getting the last of the Destiny Funko Pops I pre-ordered, I walked out of the store into the damp darkness of the parking lot.  I had hoped that I would be able to get a ride back home with my friend Glenn who works at the nearby Sheetz, but his replacement didn't show up so I gave Uber another go.  John once again came to my rescue (he fortunately hadn't gotten too far away) and got me back home safe and sound.  5 more stars and another nice tip under his belt and I came home to face what was to come in Destiny 2: Fist of Humiliation (coming to theaters this fall!)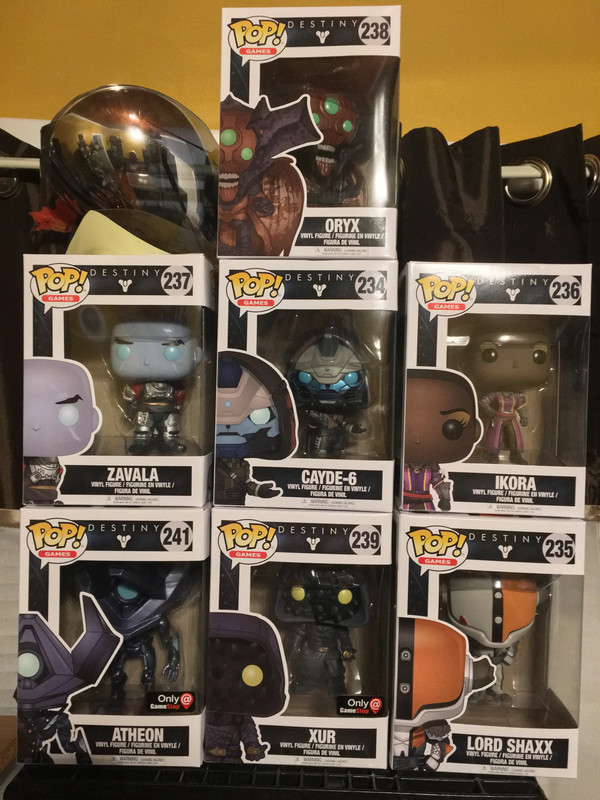 Sweet Emotion
I quickly logged on PS4, inserted the disc and anxiously waited for the patch to download.  I joined my brothers in arms in party chat and sucked down a soda and some microwaved mac n cheese (with bacon…mmmmmmm bacon) while the patch downloaded and installed.  I also redeemed my pre-order codes and then twiddled my thumbs until the moment had arrived.  I was not at all prepared for what happened next.  Being that I'm a veteran player and I've been here since day one of Year One, I was treated to a wonderful bit of reminiscing that made me burst into tears as I watched the slideshow play out.  I don't have the words to describe how sweet it is that Bungie recorded all of this stuff, so I'm going to share the screen shots that I took of everything and you can judge it for yourself: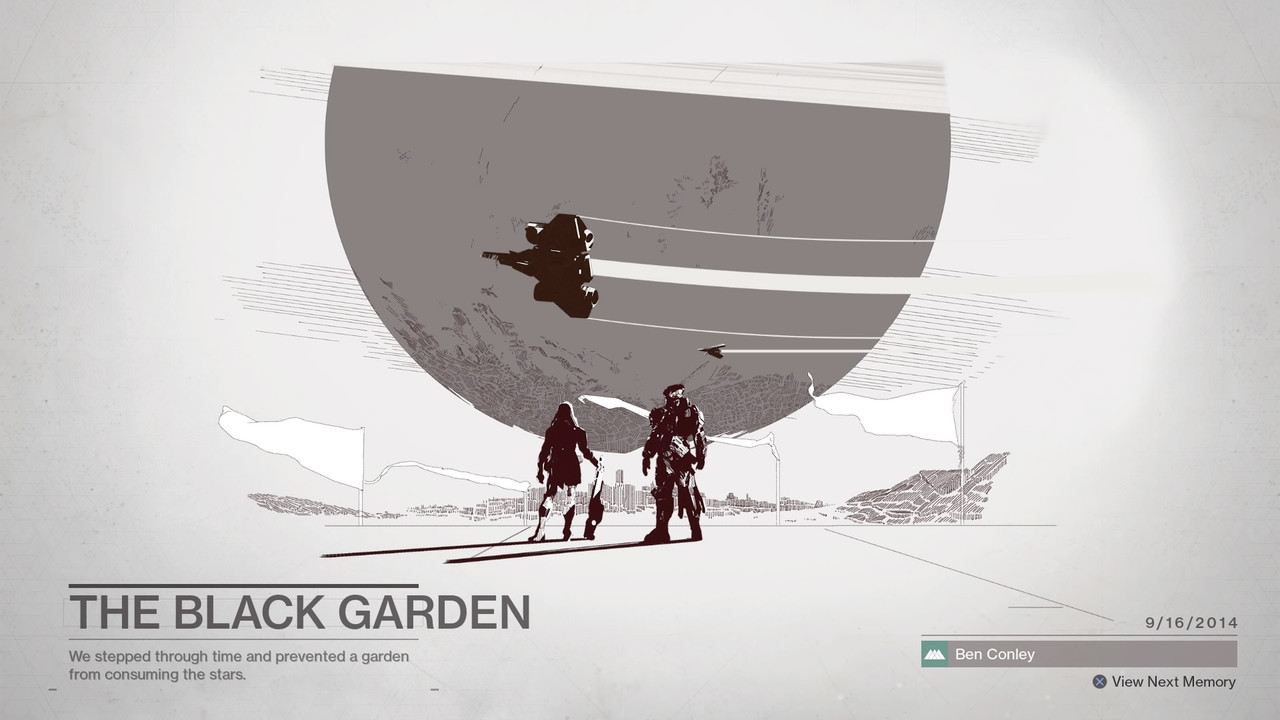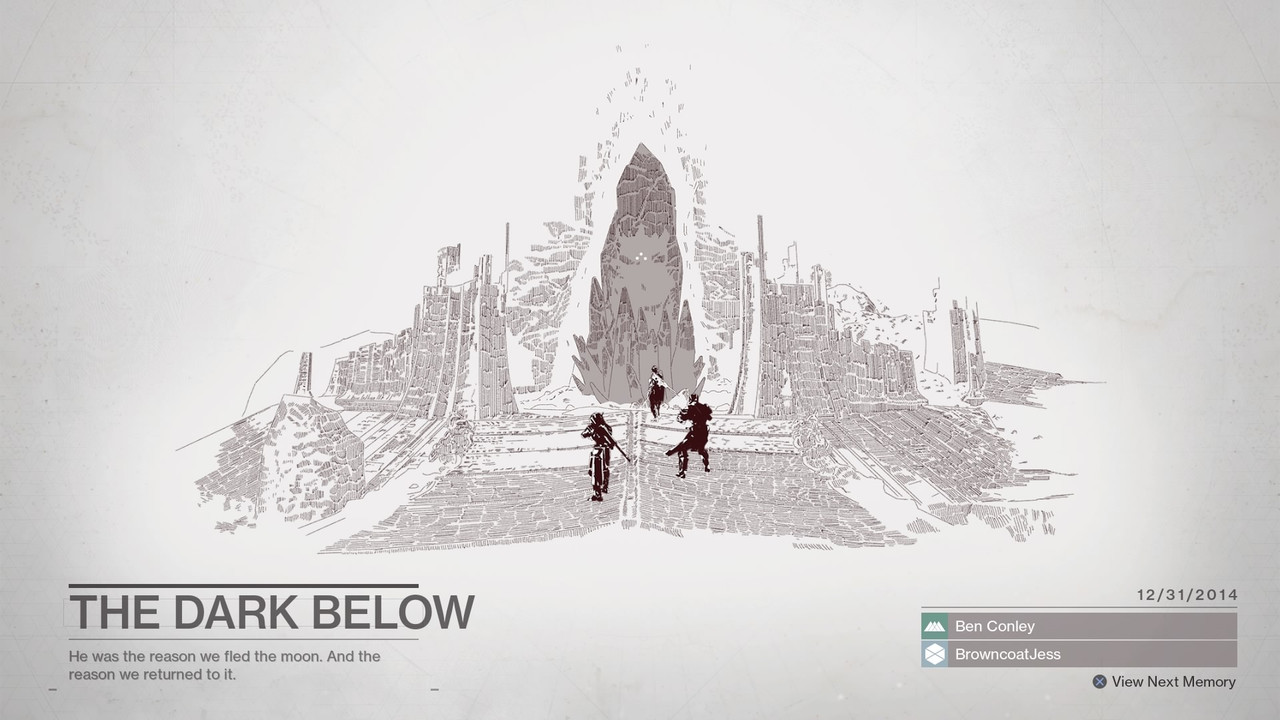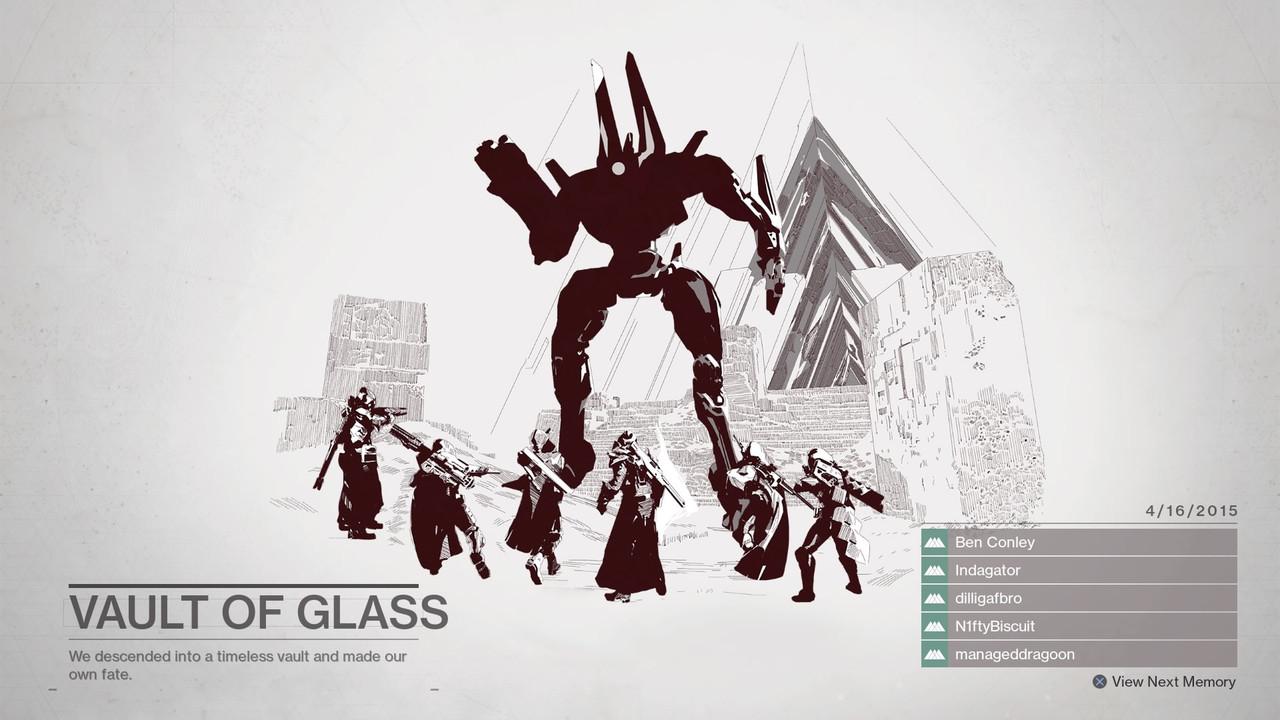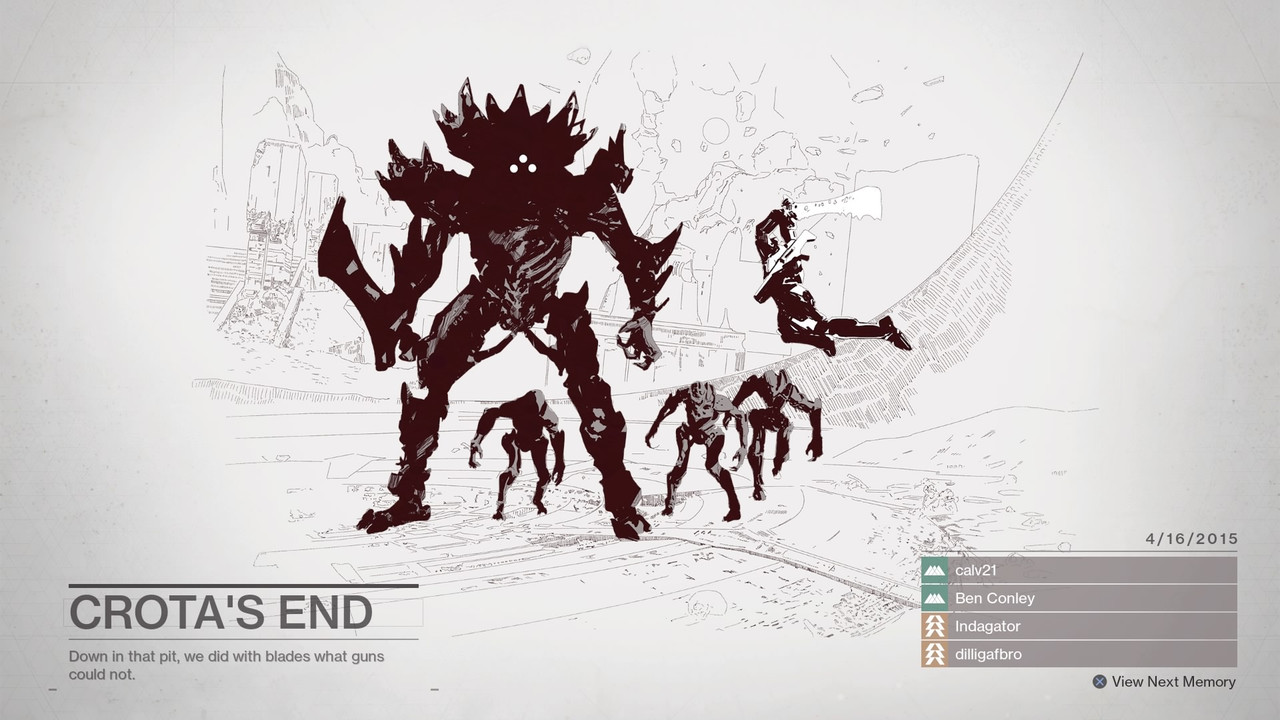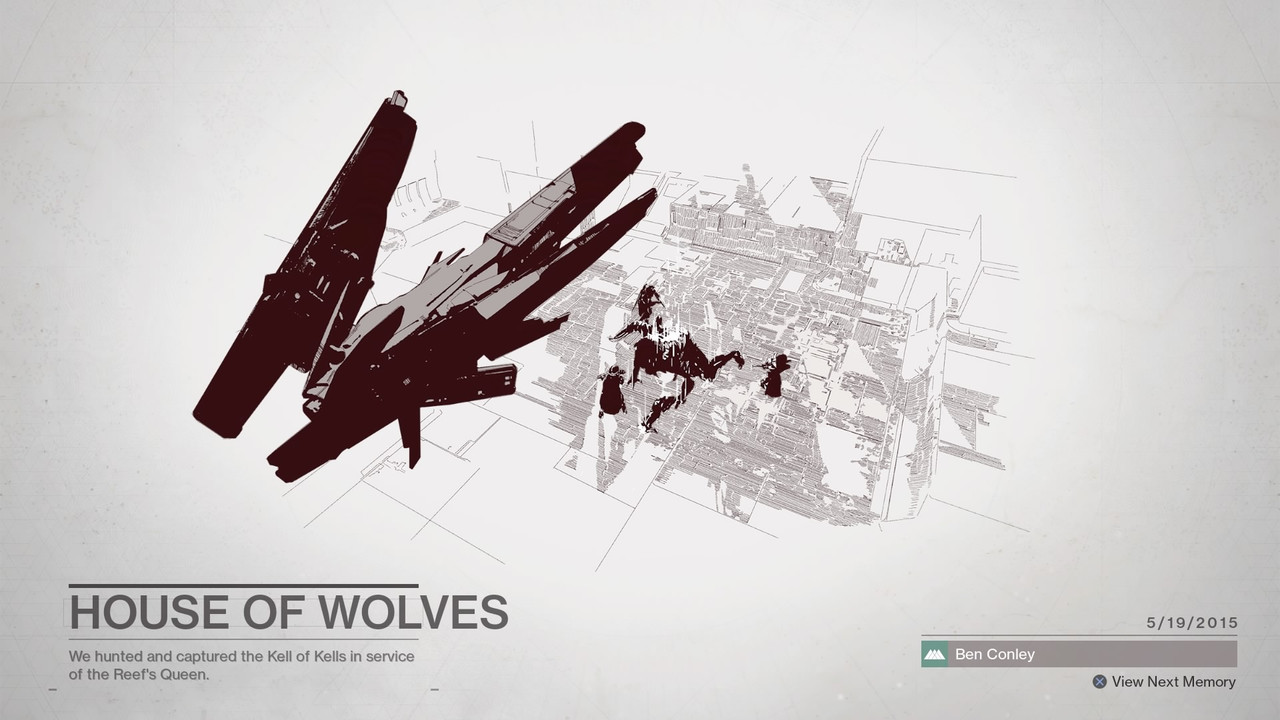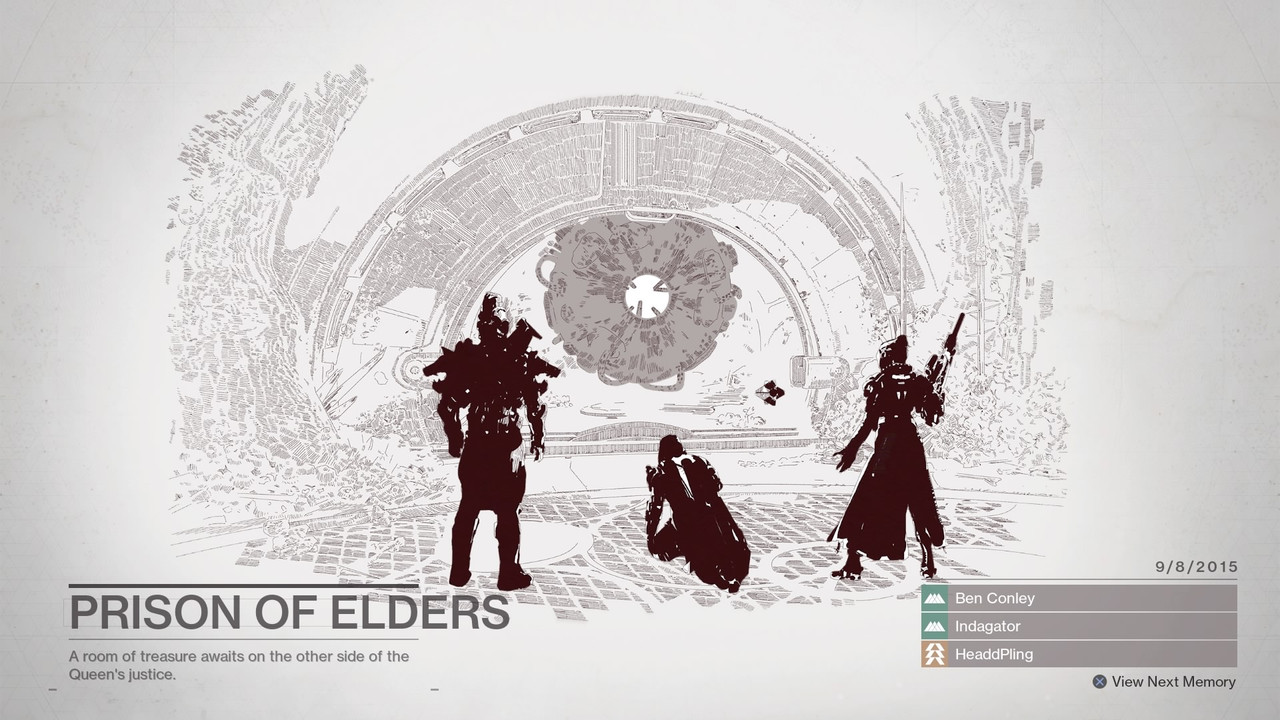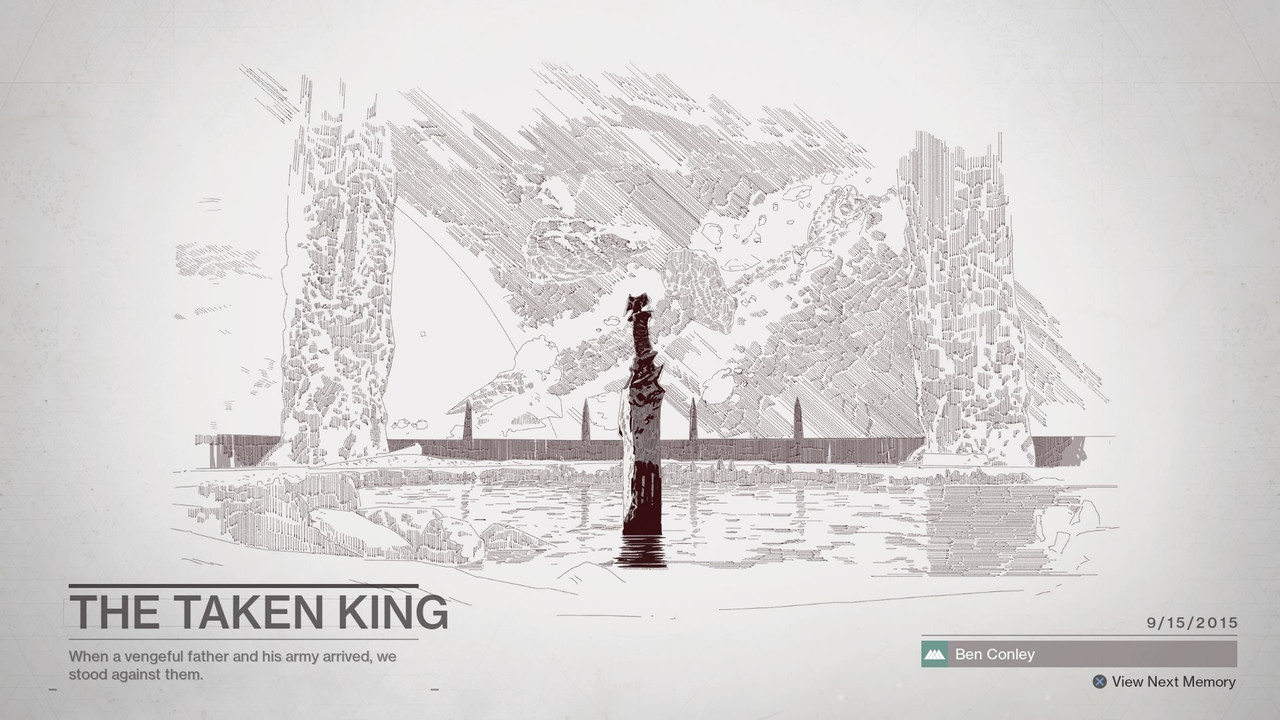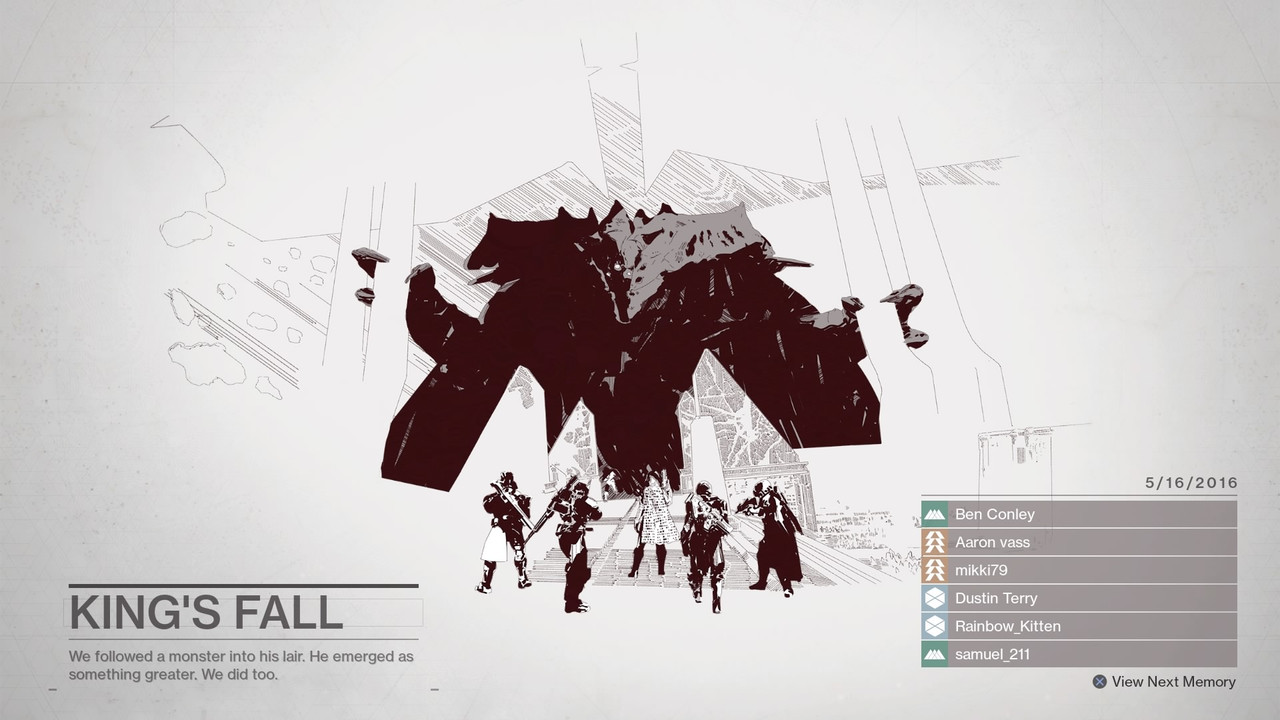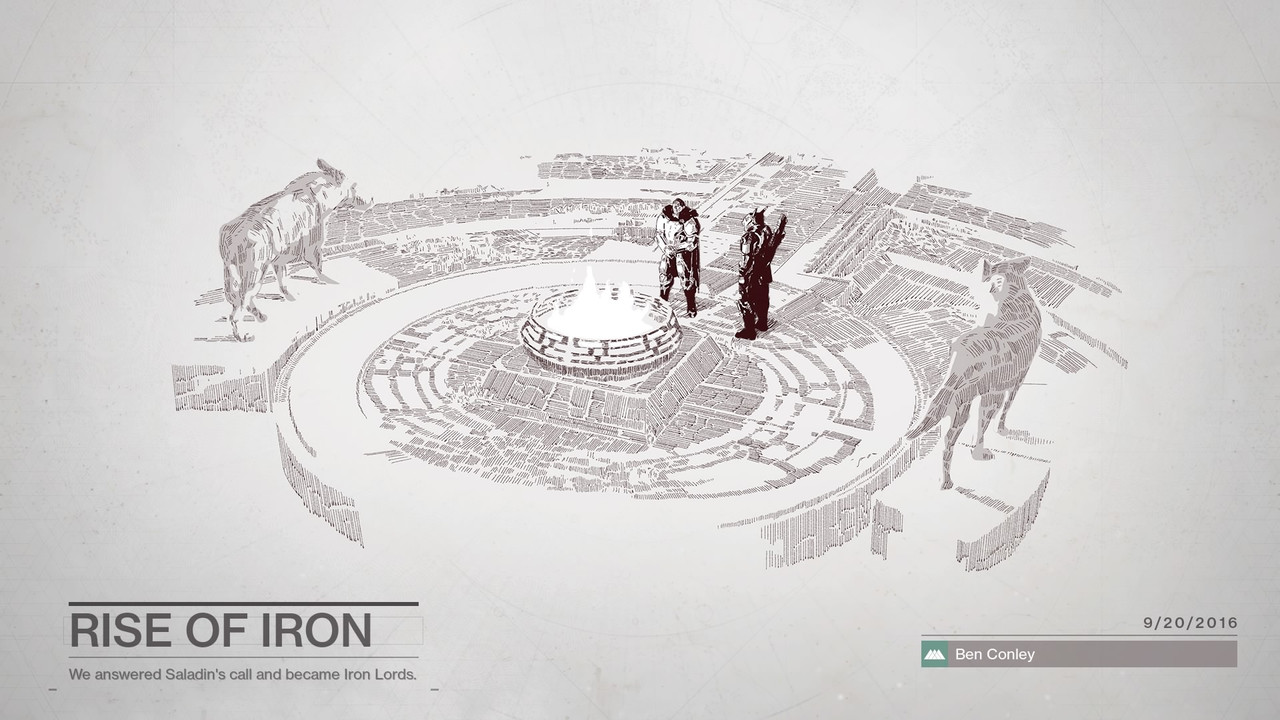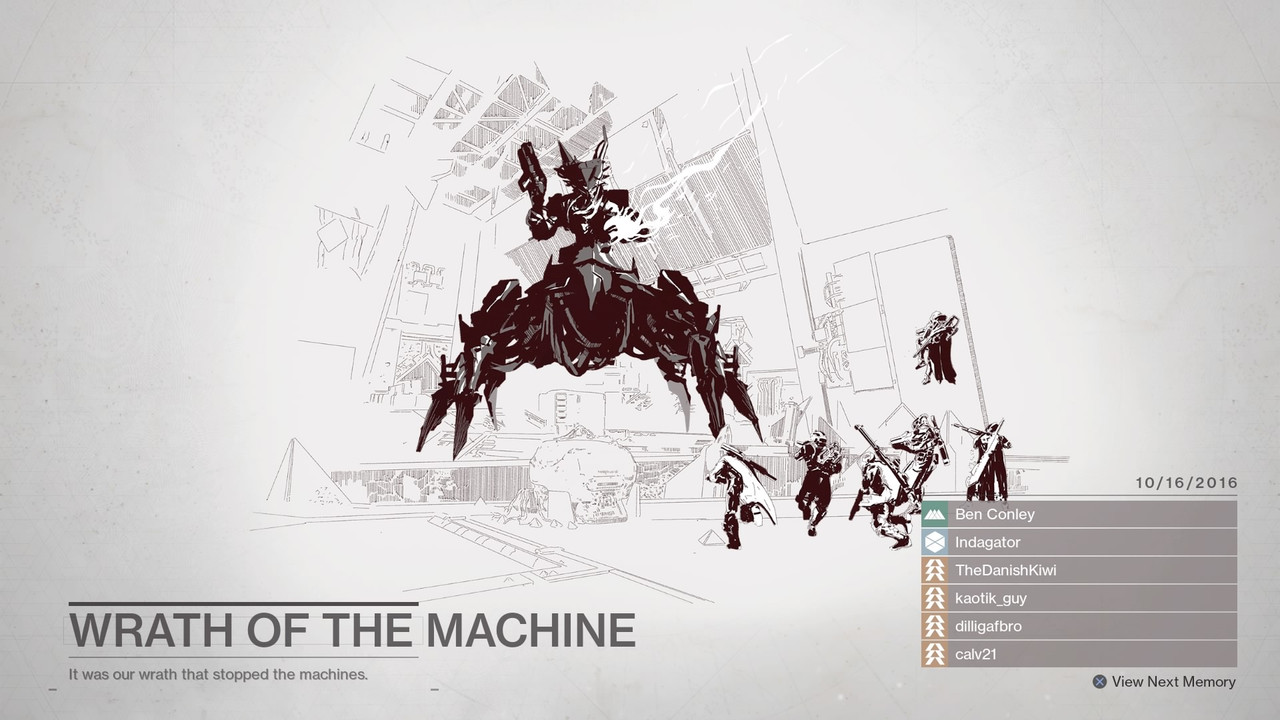 They took the time to record not only the dates of when I completed every single major event in the game over the last 3 years, but who I completed them with.  I remember each of these victories, each of these days and how each of them made me feel at the time.  That's class.  I muted my mic though the others knew what was happening for they had already each been dealt the blow before I got back home.  Once I was done having my moment and I completed the opening mission it was finally time to see what happened next.
I'm not going to spoil anything as the game is new and I don't want to be one of those people that ruins everything for everyone else, but I will say it was good to have the band back together again.  I'm glad that they took all the data from the beta tests and put it to good use.  Everything feels buttery smooth and refined.  There's so much for us to explore and do that it's probably going to take months to finish.  I look forward to new adventures with my Guardians.